"CountessaRoxanna" wrote:

Music on IMVU is a very touchy issue... You have to get your item to pass peer review..and a lot of the reviewers will pass instead of reviewing them..after so many passes it will fail peer . this post is for you to use with your own discretion..and you are at your own risk when creating such products..also vpg and tos are used when rating music if it falls in the ap category and you did not rate it properly..you will now have to refund all the ga customers their credits..direct from your account..if the account goes in the negative for x amount of time it will be disabled.so make sure you are familiar with the terms and fall within the proper rating....it is a loose loose situation for you the creator to not follow these rules.
Hellstrong wrote:
In this Tutorial i used a Invicible Ring, (its what used mostly to put music on) but you can put audio on anything)
1 Open the previewer (if u dont have it yet download it here >>>LINK<<<)
2 Go to file and select ''create a derived product''
3 Put in the number heres a cheap one: 1328549
4 Go to the tab called ''Actions''
5 in the green area all u have to do is fill in in the ''trigger'' typespace the trigger word u want and int he box that says ''Sound-.OGG file'' select ure Soundfile (has to be in OGG format)
6 press ''aply changes'' then save ure product and check that the final product is not bigger then 2MB'' and then ure ready to submit.
If u dont know about .OGG files just donwnload the converter i use it is real easy to use
So just convert ure MP3 to .OGG
Link to the download page: >>>LINK<<<
Direct Download link: >>>LINK<<<

invicible trigger Music for male and female derivation cost 250 credits
best quality settings and filesize control
Just get Frequency as source and put Chanels on mono, since its just 2MB, 2 channels rlly gets to be poor quallity.
With the highlited slidebar (hope its the correct english word) u can adjust thethe quallity and filesize the higher it is the better the quallity and the lower the smaller the file size.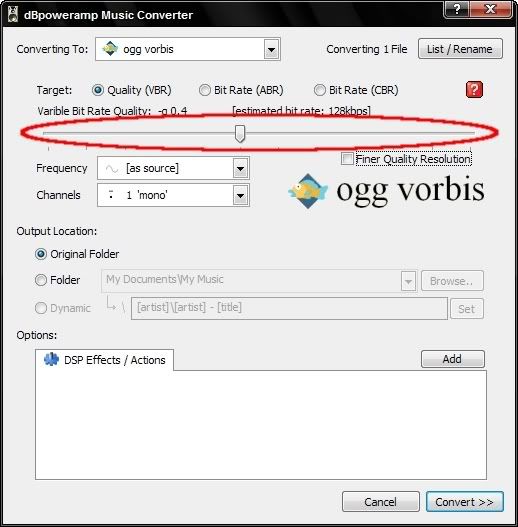 It dont tell u what the converted filesize will be so u gotta try some out a couple of times (yea i know nothing comes easy)
Then if u got it under 2MB u could decide ure done... but if ya want the best quallity ull tap the ''finer quallity resolution'' box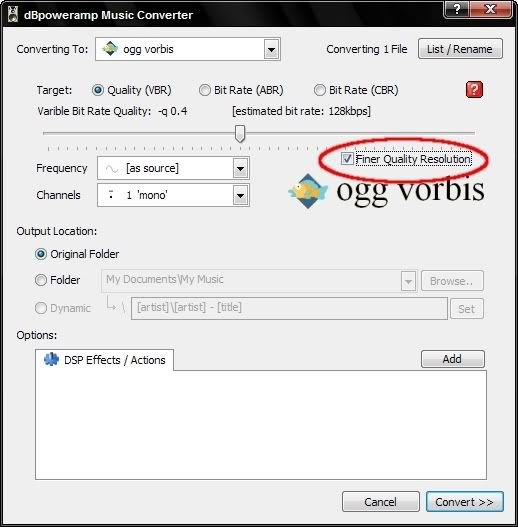 and then instead of going lower u go up again till u get close under 2MB how much u gotta be under it depends on the item u derive from, since they have all diffrent sizes
This immage shows u the slider after u selected the ''finer quallity resolution'' box