"Lollirot">> Soft Glitter Dust - Skin
Now I was the first user to submit a skin with a dusting of glitter over it. It was VERY popular, but I never really did submit more of it. Since then I have seen a number of users glitter up their skins. Good! Less work for me!
However I find everyone ASKS about how I did it, and it seems to me so simple. Well - if you do a basic dusting of glitter and not a special color, amount, etc.
So I will express a basic glitter trick to put over your skins.
Ok so, open up your skin file. Bellow is my 010, with naughty bits covered - and sample text covering so no idiot tries to theft it from me.
Now. Create a new Layer. [ Layer > New > Layer > Ok.] On this layer, take a blurry black brush of your choice, and color in PLAIN BLACK over the sections of skin you want to dust with glitter.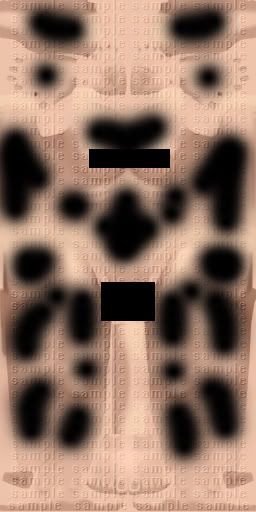 You can be as messy as you please, or you can take as much time as you like. This is all opinion and choice.
Now, we will add Noise. Go to: Filter > Noise > Add Noise. Input these settings - for basic, you may play with them til you get a look YOU like at a later time.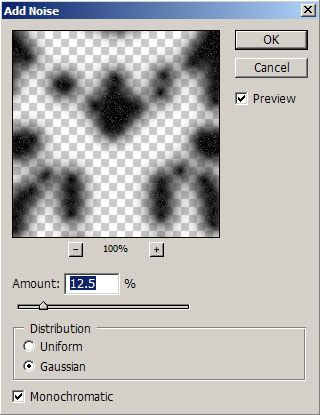 Once you have the look you like, hit OK. Your skin will now look similar to: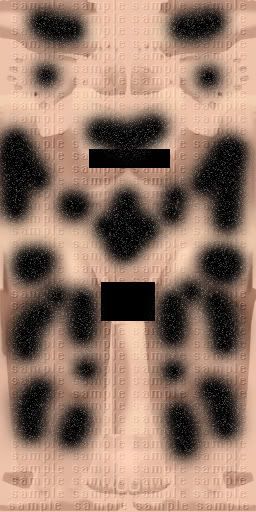 Now set this layer to Screen. And you are done. Your skin is now dusted lightly!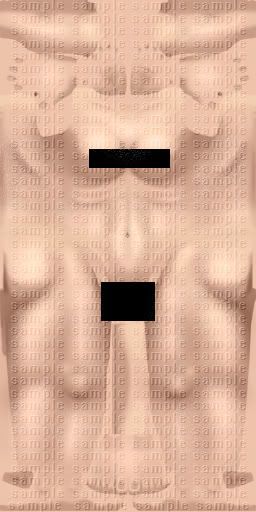 See? Easy. Again you may play with this as you like. I just am giving you a starter basis. ~ Close up the skin will look similar to: